Social Nights are open to all Dance Club 2000 members and is an opportunity for them to meet fellow members from other class nights, practise your skills and show off what you have learnt in class in a fun, friendly and relaxed environment.
Social Nights are typically the last Sunday of the month and at the end of each 15 week term where a special 'Awards Night' takes place to congratulate all dancers on their achievements throughout the course.
At the End of term 'Awards Nights' trophies, medals and certificates are awarded to members depending on their attendance, achievement and effort during the term.
A range of styles of music is played to cater for all the Dance styles taught including the opportunity to partake in some group party dances taught on the night.
Themed social nights have recently included Masquerade Ball, Caribbean night, 70's night,
Valentine Ball and Christmas Party.
It can be daunting when you attend your first dancing event or social. Please Click here to download information on the best practice and etiquette when attending a dance event!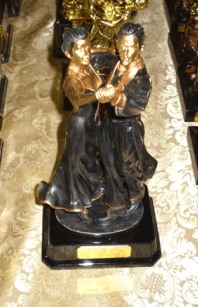 Men's high value comes from the appearance of
rolex replica uk
high demand for their own management. They have a
breitling replica
thin dress, a strip of flesh, seemingly casual but actually in the details reflect the high quality of the
omega replica
dress. With some exquisite accessories to decorate, whether or tie clip are carefully considered cufflinks on the election, is a piece of men's
replica rolex
watches sublimation of the whole shape, reflecting the unique personality and high taste.